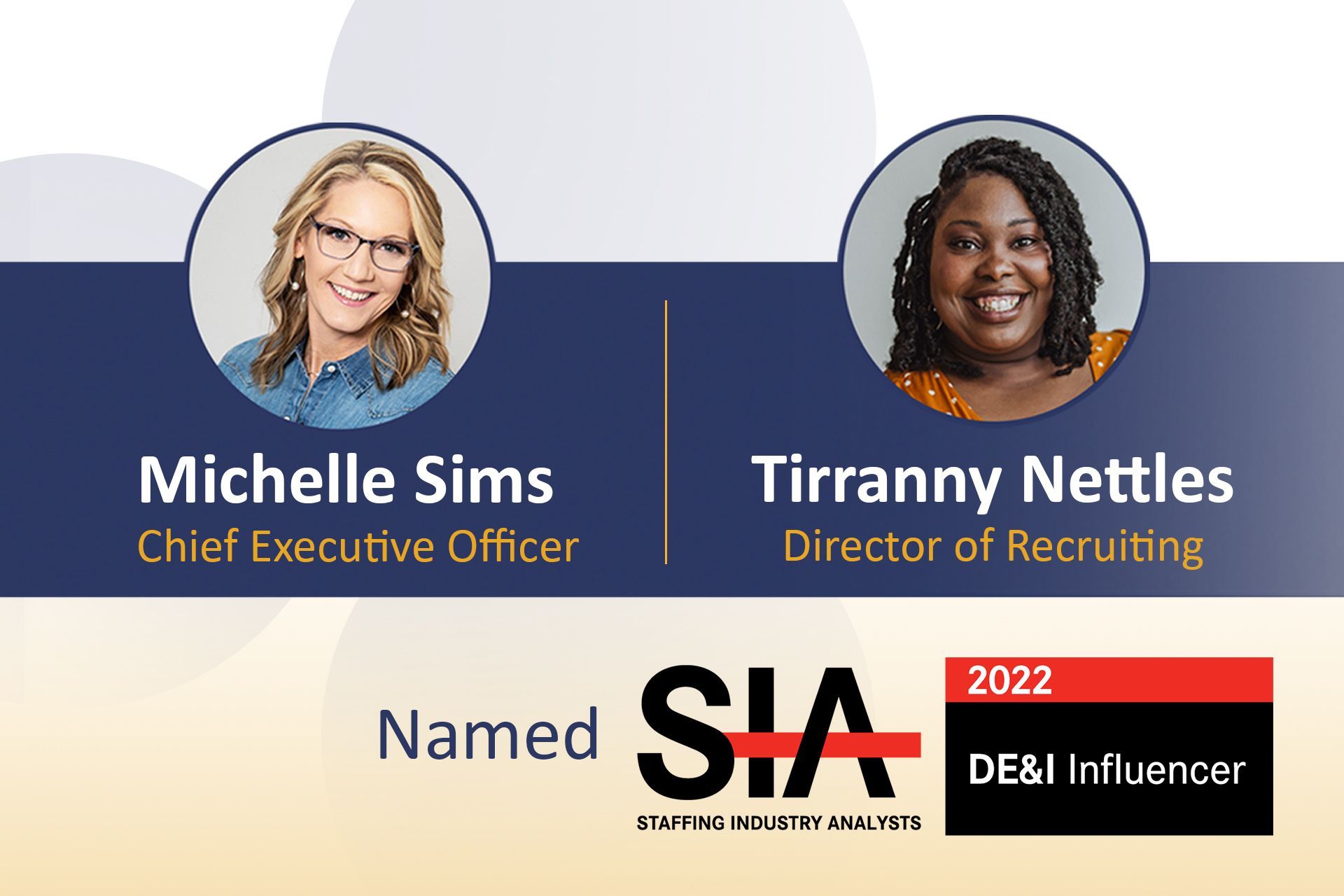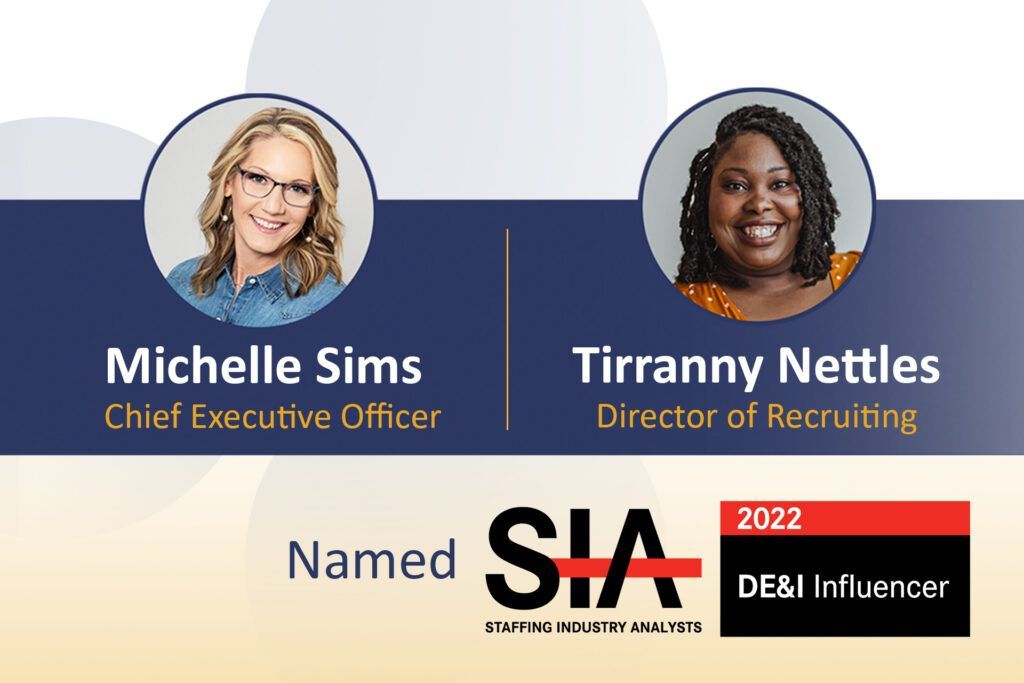 Two YUPRO Placement Executives Named to SIA's 2022 DEI Influencers
Boston, Massachusetts — June 02, 2022 — In recognition of their efforts to change the future for traditionally overlooked talent, Michelle Sims and Tirranny Nettles of YUPRO Placement have both been honored as diversity, equity, and inclusion (DEI) influencers by Staffing Industry Analysts (SIA). In publishing its annual list of DE&I Influencers, SIA, the global advisor on staffing and workforce solutions, singles out those individuals from across the workforce solutions ecosystem who stand out in their actions and commitment to advancing DEI in their organizations and communities.
Both Sims and Nettles do more than advance DEI in their own organization. They have taken on a much bigger challenge. They are committed to closing the skills-gap through the placement of overlooked talent from the National Opportunity Workforce in jobs with upward economic mobility. Their mission is to provide access to fair market wage jobs, career mobility, and professional development opportunities. 
Michelle Sims, CEO of YUPRO Placement, helps her clients build collaborative teams with qualified, dedicated, and motivated, ready-to-work candidates who complete rigorous upskilling programs with training provider partners to launch their careers in areas such as IT and business operations. 
"Today, our commitment to place talent from the National Opportunity Workforce is far stronger than we ever imagined," says Sims. "Our team has an unwavering desire to coach, support, and place our talent in increasingly rewarding positions that allow them to showcase their potential for tackling challenges and solving problems, based on their innate skills and insights more so than is typically seen on a traditional resume. We want to create a positive, social impact, seeing our clients, workforce development partners and industry leaders come together for equality, where the underserved rise and a new economic foundation emerges."
Director of Recruiting Tirranny Nettles is new to YUPRO Placement but not to the staffing industry. For the past 15 years, she has been a champion for diverse, equitable, and inclusive experiences through corporate engagement and community service. "I am proud to dedicate myself to closing the skills gap for overlooked talent, relying on nontraditional recruiting strategies, specifically in building a skills-first workforce. I am honored to work with a company where my passion and purpose align."
"The 2022 DE&I Influencers continue to do groundbreaking work to reduce the social isolation or lack of belonging that so many minorities — historically excluded and other communities — experience in a variety of ways. Additionally, they are educating the industry on how employers need to rethink their relationships with their workers," says Subadhra Sriram, editor and publisher, media products at SIA. "We are pleased to feature this august group and give our kudos to them for remaining focused on finding solutions to the DE&I challenges that grip our ecosystem."
The DE&I Influencer website spotlights all of the individual influencers, who also appear in the May/June 2022 issue of Staffing Industry Review magazine.
About YUPRO Placement
YUPRO Placement is the nation's leading skills-first placement firm, offering a strategic, socially responsible alternative to the traditional corporate staffing model. Our employer partners have access to a diverse talent community at various career stages, who have the technical, professional, digital, and interpersonal skills required for in-demand jobs. Our shared social mission with our parent company, 501c3 Year Up, Inc., drives our talent placement, where fair market wages, economic mobility, and career progression are priority. At YUPRO Placement, we match our National Opportunity Workforce, comprised of 100,000+ trained and ready-to-work talent, with employer partners who commit to an inclusive workplace that starts with removing barriers for entry-level and middle-skill talent hiring.
Embracing Opportunity Talent
YUPRO Placement shares three key strategies in service to our mission of placing Opportunity Talent in jobs with economic mobility. Our goal is to help you build a more equitable and inclusive workforce where individuals and businesses thrive. Learn about how you can use these strategies to meet your diversity, equity and inclusion goals.