Job placement with social impact is better business
As the nation's leading Opportunity Talent Placement Firm, we connect forward-thinking companies with our trained talent community to improve long-term business performance, accelerate career growth, and close the Opportunity Divide.
Our Mission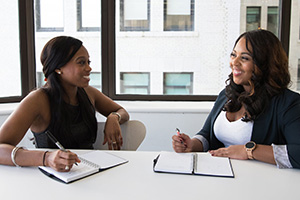 A social mission that comes with a business strategy
We partner with our parent company, Year Up, Inc., and other mission-aligned workforce development programs to build our community of trained talent, so visionary companies can tap into our pipeline, hire smarter, and optimize performance. Everybody wins.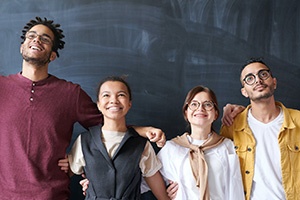 Diversity, Equity and Inclusion are vital to business success
It's true. At the core of every successful business today is a strong DEI Strategy. Building a talented and equitable workforce from diverse social, cultural and educational backgrounds results in fresh ideas, new approaches, more productive teams, and stronger business performance in general. But hiring teams often struggle to find, assess, hire, and retain candidates.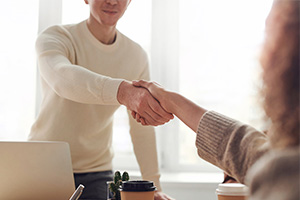 We bring your DEI vision from commitment to concrete action
At YUPRO, we provide visionary companies with a pool of highly qualified, dedicated and determined talent for permanent roles, contract assignments and temporary to permanent jobs. As a Public Benefit Corporation (PBC), our social mission is to close the Opportunity Divide by placing Opportunity Talent in market wage roles that provide social, economic, and career mobility. We uphold this social mission as accountability to our Public Benefit Corporation status and our 501(c)(3) parent company, Year Up, Inc. And our social impact results speak for themselves.
Social Impact Drives Business Performance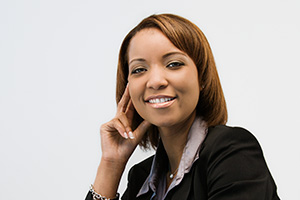 Together, we're making a social impact
Our mission-driven business plan considers our stakeholders, values, and impact, in addition to profit. Our social metrics support our employer partners' hiring strategies and business results, in addition to placing an increasing number of Opportunity Talent referred from our community partners. To measure our social impact, we track metrics such as average wages, full-time employment conversions, and job retention in reports to our Board of Directors.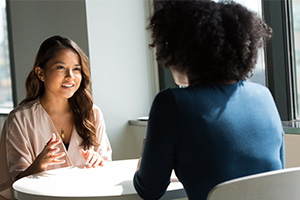 We hold ourselves to a higher standard
And we don't stop there. We return our profits to Year Up, Inc., along with our community-based partners, to continue investing in the programs and services that help underserved young adults.

OUR PARENT COMPANY
Year Up, Inc., is an award-winning, national 501(c)(3) organization that enables motivated young adults to move from minimum wage to meaningful careers in just one year by providing the skills, experience, and support that will empower them to reach their full potential.
YUPRO upholds a social mission and meets social metrics as accountability to our Public Benefit Corporation status and our 501(c)(3) parent company, Year Up, Inc. Our proceeds provide additional investment in the upskilling programs of our parent company and community-based partners who are committed to economic opportunity for underrepresented young adults in entry-level and middle-skill careers.