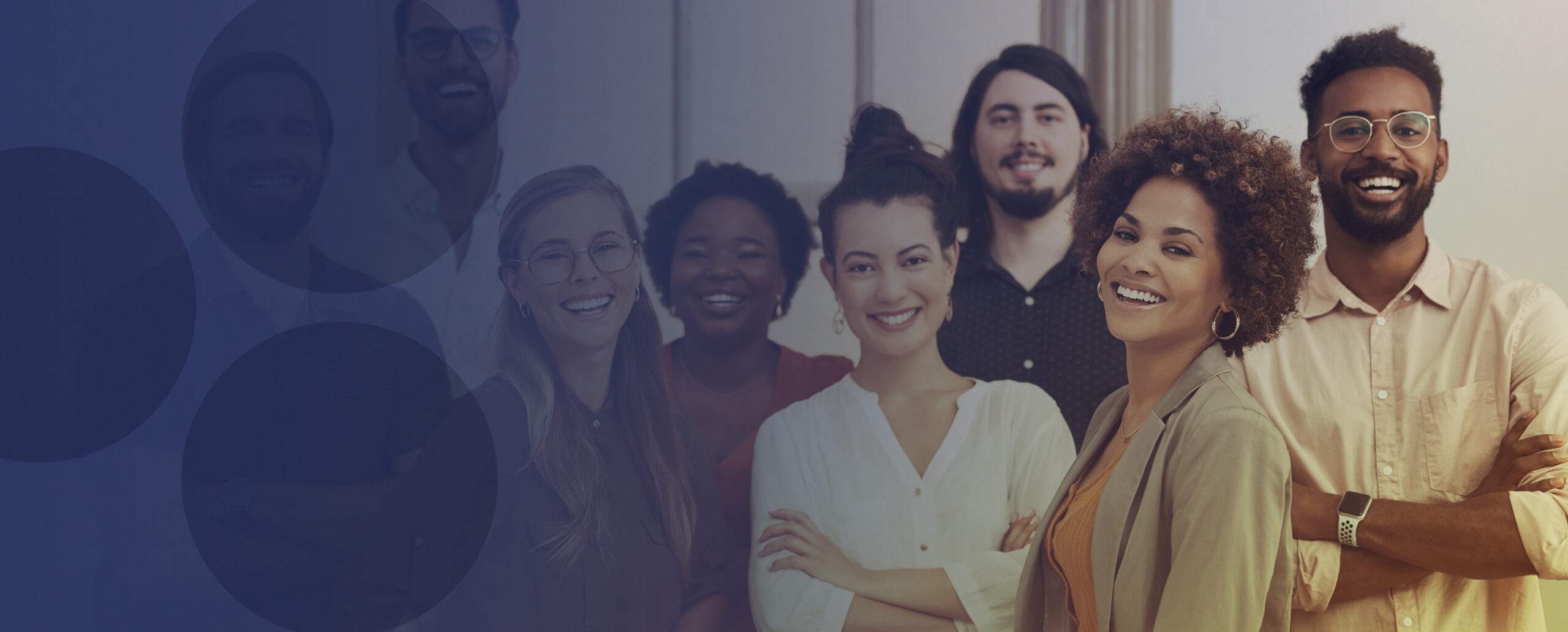 Where careers launch,
companies level up, and the
world shifts accordingly.
Job placement with social impact is better business.
YUPRO is the leading Opportunity Talent placement firm offering a strategic, socially responsible alternative to traditional corporate staffing methods.
Our employer partners have access to a diverse talent community at various career stages who have the technical, professional, digital, and interpersonal skills required for in-demand jobs.
We match our talent with employer partners who commit to an inclusive workplace that starts with removing barriers for entry-level and middle-skill talent hiring.
Fair market wages and career progression are priority at YUPRO.
Our Mission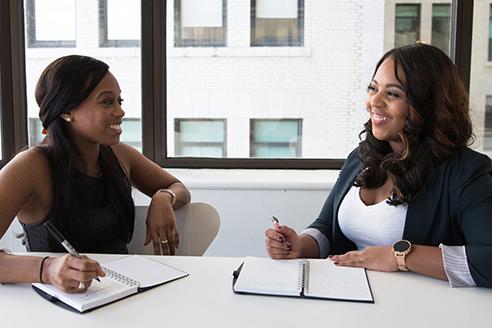 A social mission that comes with a business strategy
We partner with our parent company, Year Up, Inc., and other mission-aligned training providers to build our community of talent so that visionary companies can tap into our pipeline, hire smarter, and optimize performance. Everybody wins.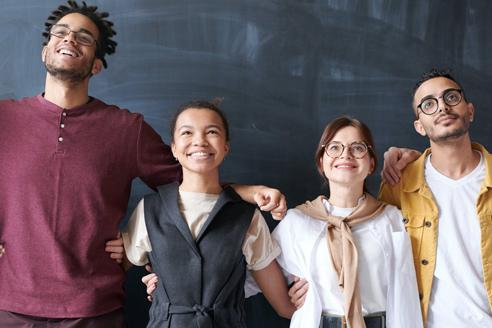 Diversity, Equity and Inclusion are vital to business success
It's true. At the core of every successful business today is a strong DEI Strategy. Building a talented and equitable workforce from diverse social, cultural and educational backgrounds results in fresh ideas, new approaches, more productive teams, and stronger business performance.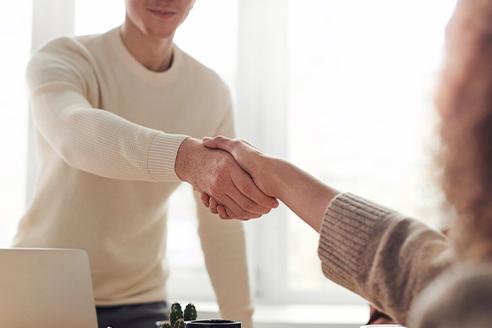 We bring your DEI vision from commitment to concrete action
Employers often struggle to find, assess, hire, and retain candidates. YUPRO provides you dedicated and determined Opportunity Talent for permanent roles, contract to permanent assignments, and apprenticeships. Our recruiters and certified coaches use personalized skills assessments and career readiness resources to match talent to your needs and support on-the-job success.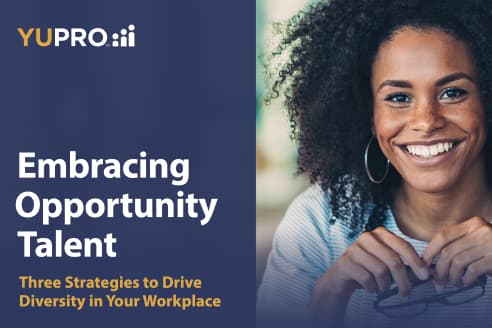 Embracing Opportunity Talent
YUPRO shares three key strategies in service to our mission of placing Opportunity Talent in jobs with economic mobility. Our goal is to help you build a more equitable and inclusive workforce where individuals and businesses thrive. Learn about how you can use these strategies to meet your diversity, equity and inclusion goals.
It starts with our trained talent community
YUPRO talent are qualified, dedicated, and motivated ready-to-work candidates who complete rigorous upskilling programs with our training provider partners to launch their careers in industries such as IT and business operations.
Read Our Talent Stories
Companies perform better
Our Employer Partners are visionary companies with access to our database of skilled Opportunity Talent. We help them navigate and integrate DEI Strategy into their hiring process. The result? Businesses get smarter, people perform better, and success happens on an ongoing, long-term basis.
Become an Employer Partner
Training Provider Partners thrive
Our partners are training providers developing the workforce of tomorrow. We provide them with our turnkey, award-winning job search skill building and placement services to augment their programs and access to our network of Employer Partners to drive positive outcomes.
Become a Training Provider Partner
Metrics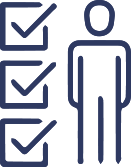 93% of YUPRO talent complete their contract assignment, far exceeding the industry average of 68%

Average tenure is 13 months, compared to the industry average of 10 weeks
YUPRO Values

Responsibility
We put our Talent community first.

Empathy
We value every voice.

Persistence
We are relentless in pursuit of our mission.

Objectivity
We are accountable to metrics that matter.

Well-Being
We encourage balance because world-shifting work is challenging.
Partner with us. Learn more.
Fill in the form below and YUPRO will be in touch soon!
For Job Seekers apply here and Year Up Alumni visit here.
NOTE: if you are a Job Seeker or Year Up Alumni, please visit the other pages referenced for YUPRO support.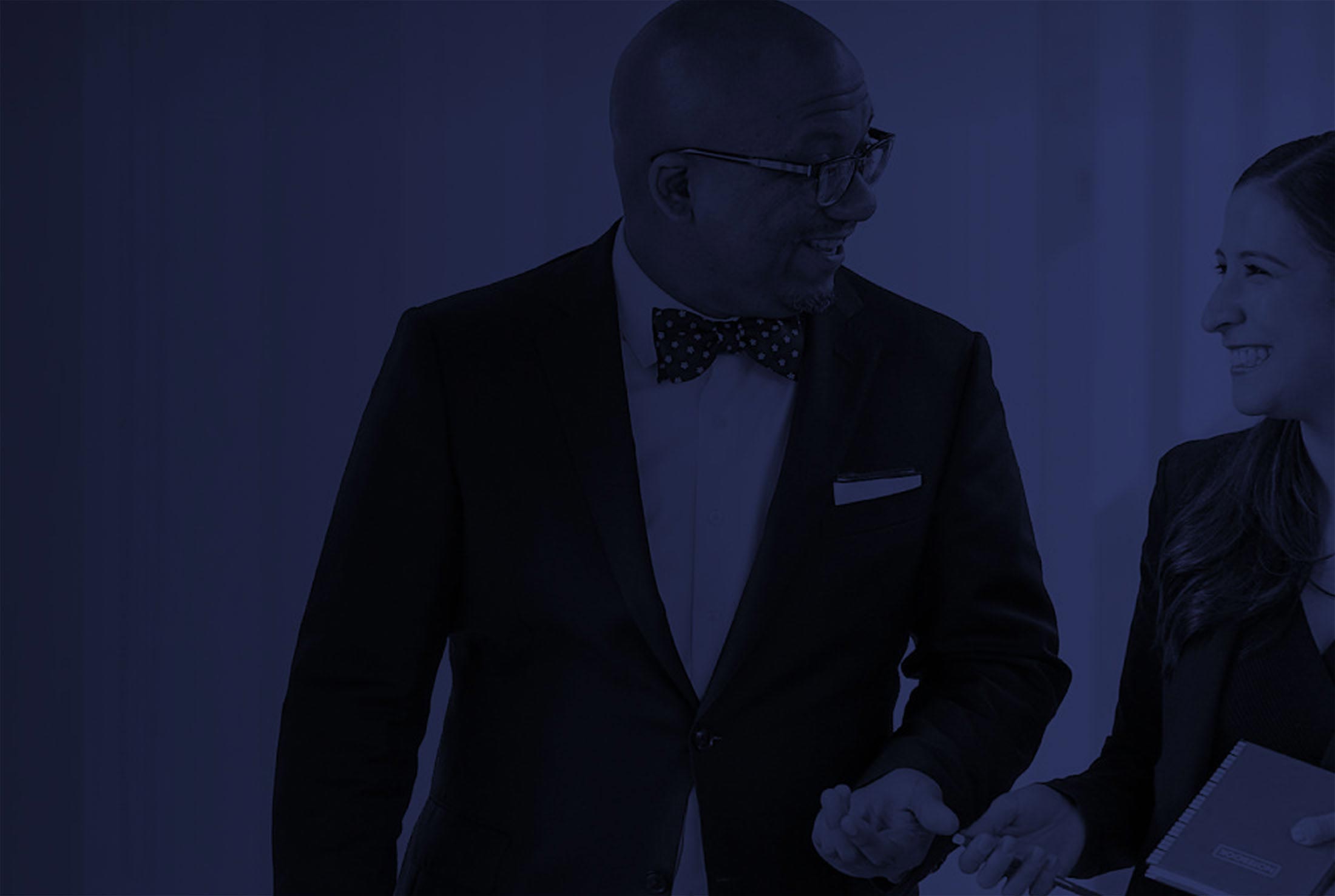 Our Parent Company
Year Up, Inc., is an award-winning, national 501(c)(3) organization that enables motivated young adults to move from minimum wage to meaningful careers in just one year by providing the skills, experience, and support that will empower them to reach their full potential. Through a one-year, intensive program, Year Up utilizes a high-expectations, high-support model that combines marketable job skills, stipends, coursework eligible for college credit, and corporate internships at more than 250 top companies.
Its holistic approach focuses on students' professional and personal development to enable young adults with a viable path to economic self-sufficiency and meaningful careers. Year Up has served more than 36,000 young adults since its founding in 2000. Year Up is active in 35 campuses across the U.S., including Arizona, Baltimore, Bay Area, Charlotte, Chicago, Dallas/Fort Worth, Greater Atlanta, Greater Boston, Greater Philadelphia, Jacksonville, Los Angeles, the National Capital Region, New York City/Jersey City, Pittsburgh, Puget Sound, Rhode Island, South Florida, Tampa Bay, and Wilmington.
Year Up has been voted one of the "Best Non-Profits to Work For" by The NonProfit Times. To learn more, visit http://www.yearup.org