Dom
---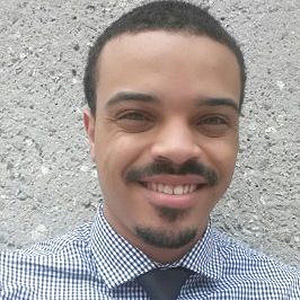 Before I was contracted at YUPRO, I was working at UCSF in San Francisco as an IT Field Services Analyst through Teksystems. It was remote work at a call center and I got into this job after my Year Up internship ended. Before that, I was at Year Up, hyper-focused (ask the Year Up Silicon Valley staff!) and working a night job to make my ends meet last month's ends. Before that, I was working at a customer service job with wonderful people that left me little-to-no room for growth and (I felt) no time to complete school, which contributed to that hyper-focus.
Year Up gave me the experience and knowledge to put on my resume, and the opportunity to intern and create a network. YUPRO helped me to tighten and shape my pitch, my resume, and my goals. They reached out to me with a position at Expedia as an IT Desktop Support Technician and helped me every step of the way to obtain it. I wouldn't have this position without their help. Even through transition trouble and beyond, YUPRO was in constant contact with me and helped reinforce the value of open communication and encouragement.
I am soon to be a FULL-TIME EQUIVALENT IT Desktop Support Technician at Expedia with a salary and benefits. I work with desktop hardware, software, virtual desktops and I support ~200 users. I've gone from not interacting with a computer at all most of the time to helping remote users, setting up hardware for 20+ new users at a time for large projects, and training other techs and users on the software they use every day. Even with what I had learned about tech previously, Year Up and YUPRO were invaluable in grooming me into the tech professional I am today.
In addition to the help I received from YUPRO as a whole, I couldn't have found a better coach than Margaret Snow. Not only does she have an amazingly uplifting attitude, but her encouragement and excitement for what she does is infectious. We had many informative and helpful coaching calls that have helped elevate me towards achieving this FTE position and I can say I am more than grateful to have had her in my corner.