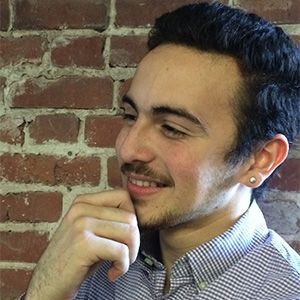 Justin
---
We had the opportunity to sit down with Justin Diaz, Class 10 Year Up Alumnus from San Francisco, where he talked with us about his current role at UCSF Medical Center, as well as his transition from Year Up into post-program employment.
Justin, what was your internship role while you were in the Year Up program and what were your day-to-day responsibilities?
My Year Up Internship was at Kaiser Permanent and I was a Desktop Support Technician. My experience actually changed a lot during the course of the full six months. In the beginning I was doing a lot of shadowing with my manager and doing what we call "rounding," which means you go from the top floor to the bottom floor of the hospital troubleshooting technical issues all along the way, such as problems with the barcode system, printer connectivity issues and working face-to-face with a lot of end users. With rounding I had to submit detailed daily reports so we could track the progress of our work. During the end of my internship we started getting a lot of projects and I started to learn more about imaging computers and getting deeper in the tech tools and software that Kaiser Permanente uses. I was imaging up to 10 computers a day depending on my work load for that day. The last month and a half of my internship I was kind of a liaison between end users and our tech team through our ticketing queue. We'd also get a lot of "shoulder taps." Meaning you are walking through the hallway and someone stops you and says, "You're IT, can you come help me fix this?" It was a great experience for me and I got to learn a lot about procedure and processes.
What are you doing now?
I am currently a Desktop Support Technician at UCSF Medical Center.
How did you feel like your internship prepared you for your current role at UCSF Medical Center?
The training and infrastructure at Kaiser Permanent was incredibly well rounded. I went in there and there were expectations, online training and shadowing, as well as a lot of information I had to take in over a very short period of time. They were prepared for every upcoming project. Kaiser was one of the first facilities to implement WOWs (Workstations on Wheels), so they had it down and their processes were very efficient and concise. Overall, I feel like my experience at Kaiser prepared me well.
Tell me about what your job search was like once you completed the Year Up program.
I didn't start my job search as soon as I graduated Year Up. As much as I think about it I'm ok now, but for a while there things got pretty tough and I feel like I could've avoided that If I had started my job search sooner.
What advice would you give to someone who is about to complete the program?
Based on my experience, my class had some individual who were hired at the graduation ceremony, that late into it. There were others who were told they would be getting hired half way through their internship, and then upon graduation the situation changed and they were told that there was no longer head count. My point is that nothing is ever guaranteed and you don't have the job until you sign the paperwork. You should start thinking about your next steps and start looking for work while you are still in the program. Year Up is a great way to get your foot in the door, but the employer may still go with other options. Make sure you hone your interviewing skills because it's not only about knowing what to say, it's also about knowing what not to say, as you never want to accidentally give the wrong impression. You want to make sure you are goal oriented towards working at the company and that you have a vision.
What are your next steps in your career and where do you see yourself down the line?
I like working at UCSF and I want to become a Tier II Technician. I have the opportunity to shadow other Tier II Techs and there's a lot I can learn from them. I want to see myself go up in the tiers, as there are different skills required at each level and I love absorbing new information and learning how to do new things. My future is still open to a lot of different options. I want to have a career in technology because I love technology and because I love working on something that requires problem solving, and the satisfaction it gives me when I know I've done a good job. I also want something that I love, technology, to help support other interest in my life, such as art, writing and music.
Anything else you want to add?
LC-O yeah!