OnRamps@Work Apprenticeship Program
Powered by YUPRO Placement in partnership with Grow with Google
YUPRO Placement, in partnership with the Google Career Certificates Employer Consortium, launched a unique skills-first hiring solution that combines Grow with Google's industry-recognized Career Certificates with YUPRO Placement's award-winning work-based learning program.
Over 100 YUPRO Placement apprentices have gained access to Google Career Certificates since 2021. YUPRO Placement talent on assignment have a 95% positive outcome rate* which includes talent who completed our program and talent converted to full-time employment.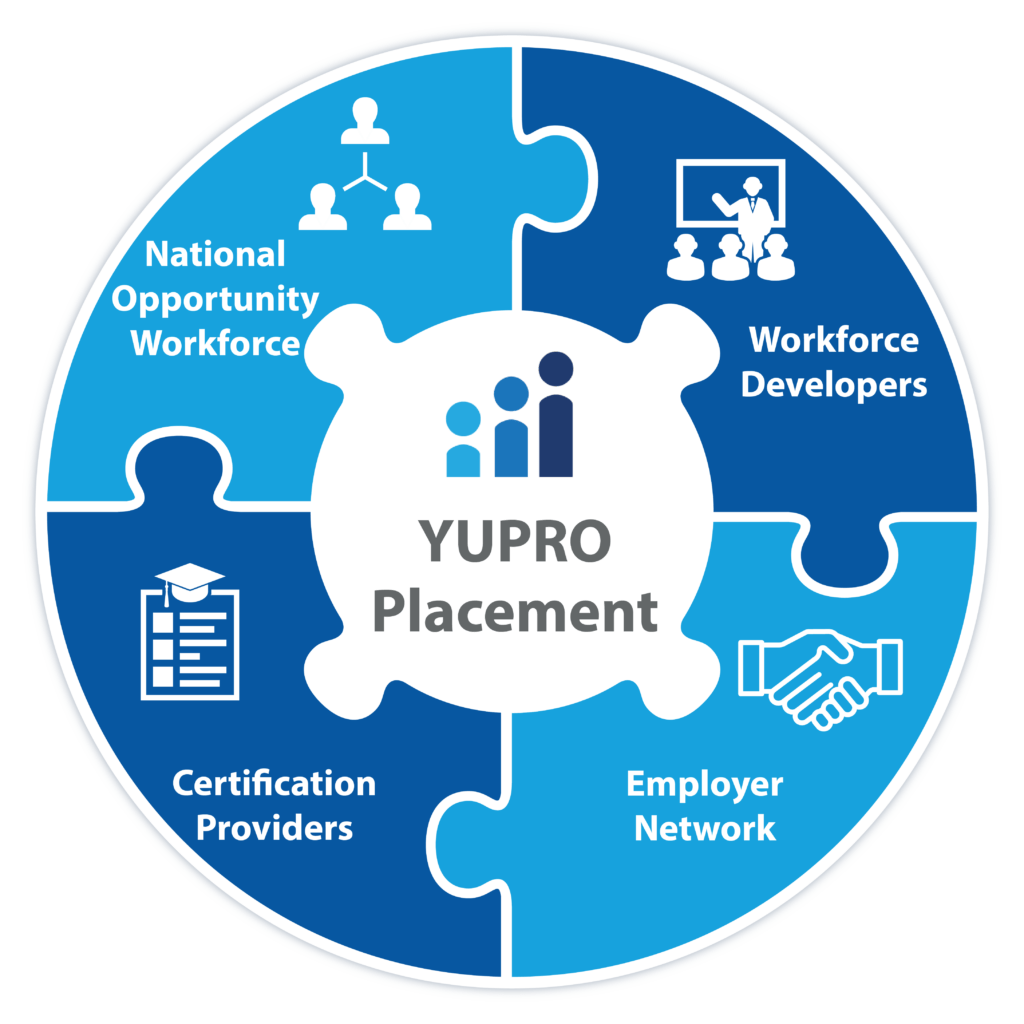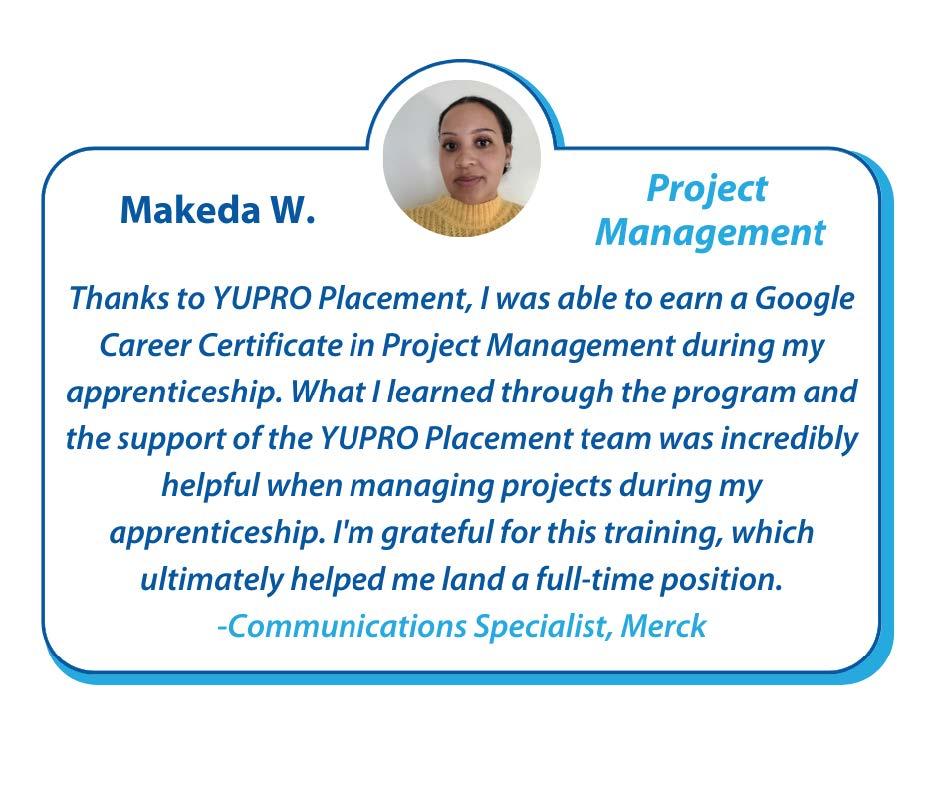 Grow with Google Career Pathways
Build your workforce of tomorrow and meet your hiring goals today. Drive diversity and equity in high-demand roles.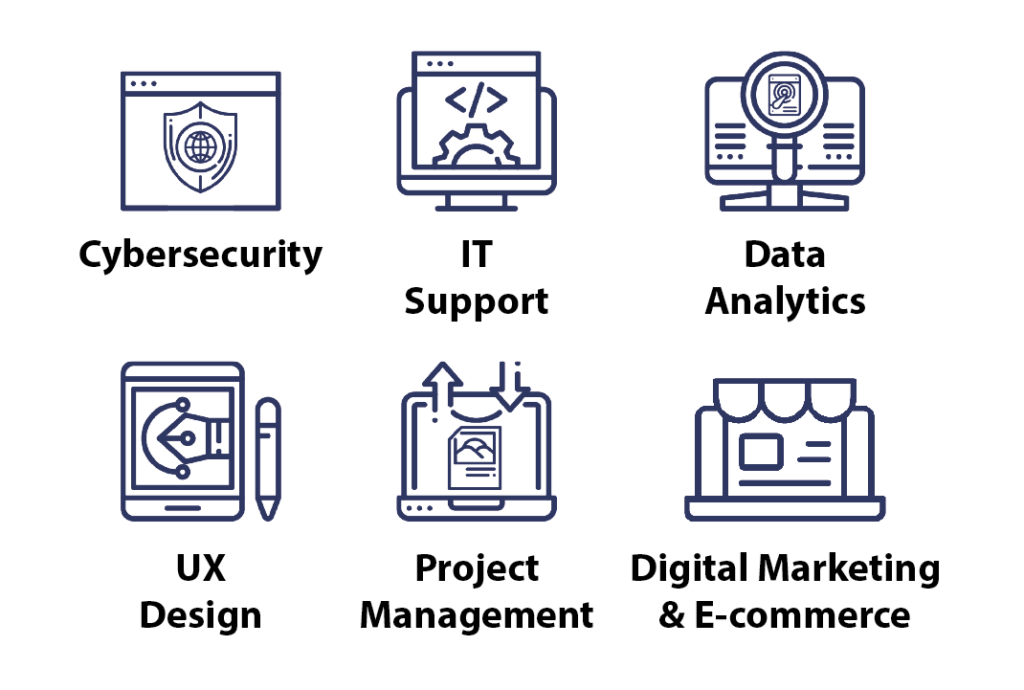 Skill-First Apprenticeship Solution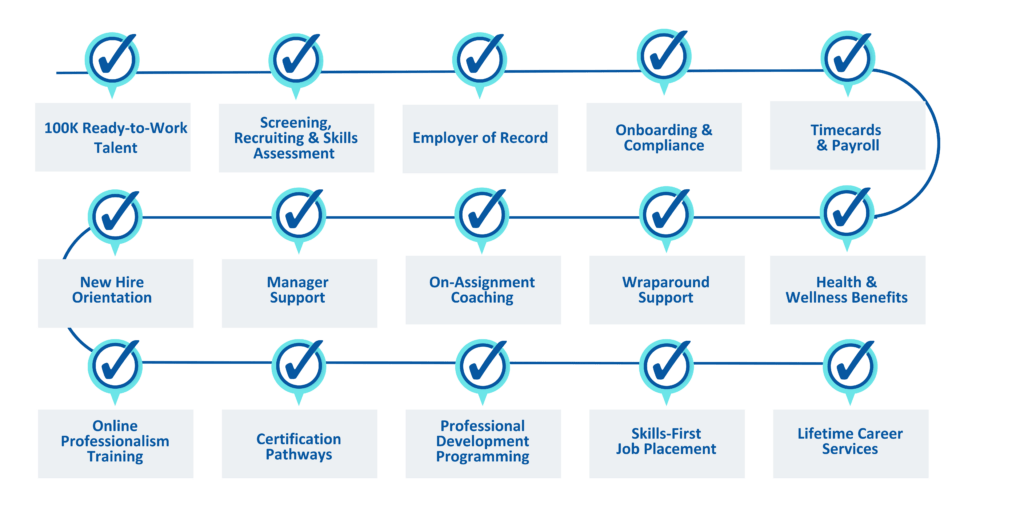 Career Advancement & Job Placement Services include:
Monthly Jobseeker Bootcamp
Weekly Drop-In Office Hours
Social Care Resources
Career Advancement Events and Webinars
Access to on-the-job career coaching and workplace wellness counseling
Access to industry recognized Career Certificates
Steps to Get Involved
Commit to building a more inclusive workforce by adopting a skills-based hiring strategy. Learn More.
Get started today by meeting with a member of our Workforce Solutions team: yupro.com/#contact
Hire top candidates from our National Opportunity Workforce of 100,000+ talent who have the skills to future proof your hiring and retention strategy. Value of Apprenticeships.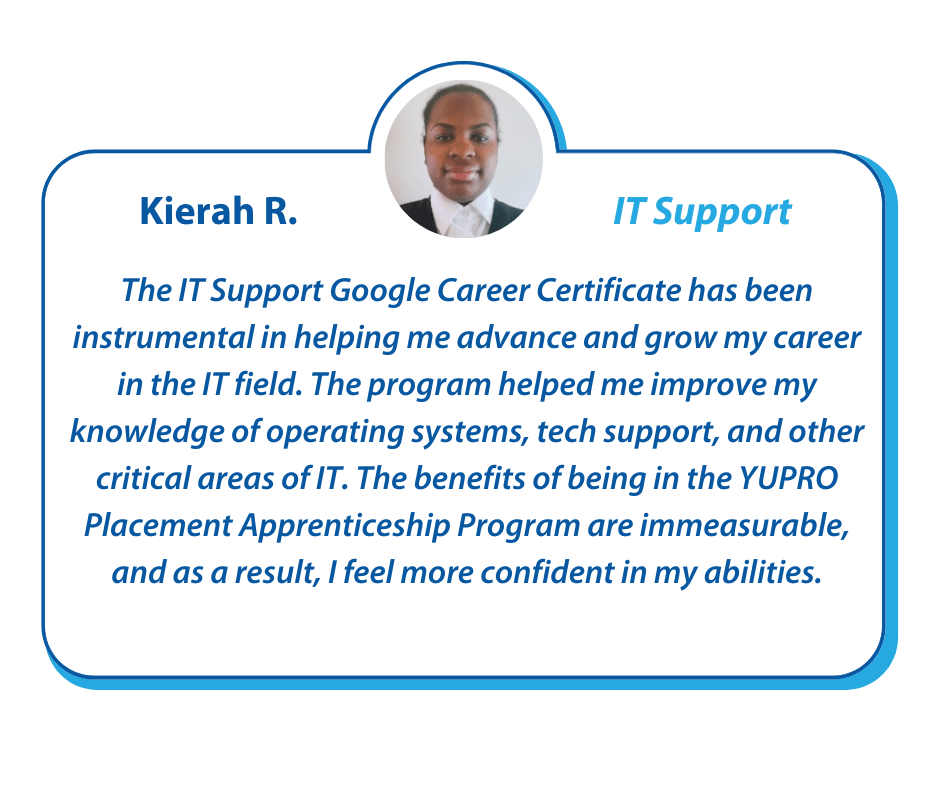 The information in this blog post is for general informational purposes only and does not constitute legal advice. YUPRO Placement is not a law firm and does not provide legal services. The information in this blog post is not intended to be a substitute for legal advice from a qualified attorney. If you have any legal questions, you should consult with an attorney.
The views expressed in this post are the opinions of YUPRO Placement and are not necessarily the opinions of any other person or entity. YUPRO Placement does not make any representations or warranties about the accuracy, completeness, or reliability of the information in this post. YUPRO Placement reserves the right to change or update the information in this post at any time without notice. For detailed advice or guidance on specific matters, please consult with a qualified attorney.