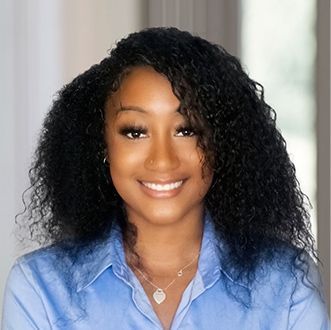 Alexis – Recruiting Specialist
Alexis joined YUPRO Placement after completing her degree and working at YUPRO Placement between semesters as a recruiter intern. Once Alexis graduated college, she knew she wanted to help others reach their full potential and socially break down hiring barriers that she was able to positively affect during her YUPRO Placement internship experience. Now with a bachelor's degree in Human Resources, Alexis has the opportunity to incorporate her skills during internship, her schooling and her own experiences as she worked full-time to support herself while in school. Alexis loves interacting with our Talent Community as she connects Year Up Alumni with job opportunities that open the door for them to reach their full potential.
Alexis joined YUPRO Placement to be a part of the mission, and also believes in the values we hold true each day. Diversity, equity, and inclusion are vital in the workplace, as YUPRO Placement brings DEI to the forefront each day, along with empathy and objectivity, which are required in a recruiting role and are very important to Alexis.
Alexis shares, "No goal is too big. My passion is making sure others can live out their own passions. Never comparing myself to others and trying to be a better version of myself every day is how I navigate through life. I help people by giving them the confidence needed to accomplish anything that comes their way!"