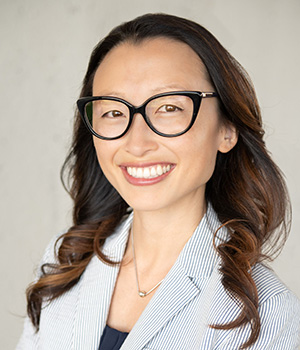 Katie Breault
Managing Director, Corporate Engagement
Katie Breault helps forward-thinking companies overcome the challenges they face in accessing Opportunity Talent as our Managing Director of Corporate Engagement. With her extensive background in diversity hiring, advocacy, public policy, consulting, and organizational development, Katie is a recognized expert in developing creative solutions that meet business needs.
Katie discovered Year Up through a volunteer opportunity to mentor a young adult who exemplified the qualities she was seeking in hiring entry-level talent: grit, professionalism, and an enthusiasm to learn and grow. Through this relationship, Katie was inspired to devote her career to connecting this exceptional pipeline of talent to employers seeking these same qualities. With her mentee at the forefront of her mind, Katie is committed to providing her clients with access to this skilled and determined, yet often overlooked, source of talent.
Katie shares, "The Opportunity Divide is a reality that shaped my own career trajectory as a young person. Having served our mission since 2013 as a mentor, employer, and now as a strategic advisor, I am excited to partner with other forward-thinking employers seeking to enhance their own diversity hiring strategies."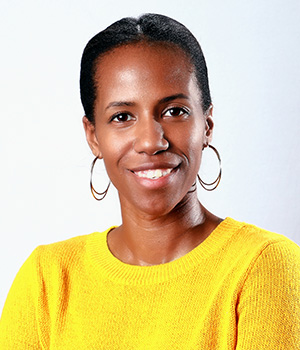 Lauren Smith
Talent and Account Manager
Lauren's enthusiasm for helping others is reflected in her commitment to the foundation of YUPRO's work: to develop and coach alums of Year Up. Lauren has had many positive role models throughout her career and especially in her previous non-profit experiences. She brings a keen interest in the development of Opportunity Talent and in enhancing their skills and provides a positive role model for them. Lauren has over 9 years of industry experience that support her drive, vision, and personal mission of excellence each day.
Lauren has a love for nature and her personal values are enhanced as she balances work and life as an avid hiker and backpacker; she embraces the notion that you are as strong as you believe yourself to be.
Lauren shares, "I take pride in helping Opportunity Talent begin their career, while also developing their love for personal and professional growth for a great future."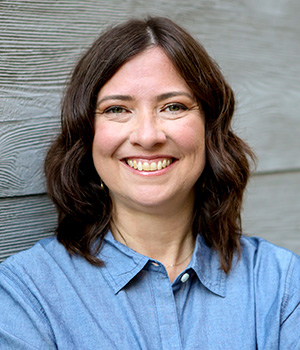 Jana Holley
Partnership Operations Manager
Jana comes to YUPRO with 20 years of administrative and operational experience in non-profit organizations and education. Her diverse background has honed her strengths in leadership, people development, and strategic project management, where today she focuses on issues of social justice, with a passion to make right what is wrong in the world. This is a time in her career where making a difference converges with her passion, experience, and our socially driven mission.
Working for YUPRO, Jana says, "fits my passions 100% as we seek to close the Opportunity Divide, a gap that shouldn't exist in the first place. Providing talented young adults with sustainable career pathways changes the lives of individuals, families and ultimately communities. I'm excited to work with YUPRO and be a small part of this important mission."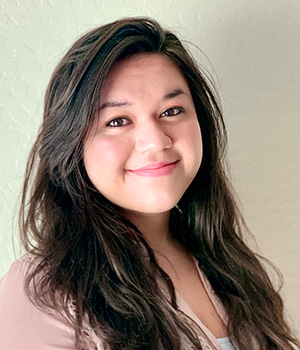 Amber Bartz
Program Compliance Manager
Amber came to YUPRO with a passion for recruiting from her experience in both corporate recruitment and university admissions. Amber also found her love for education, continuous learning and helping young adults, and these passions came together in her role with us as Resource Manager, and now a Program and Compliance Manager. Her work helps bridge the Opportunity Divide by ensuring that the young adults of Year Up get the support they need to navigate their job searches and careers successfully post-program.
Her passion for recruitment and serving others stems from a time before entering the corporate world. Whether it was serving as a member of her leadership team in high school or as a student ambassador at her university, she loves to see others succeed at the things they are most excited about. Relating to others through shared experiences and stories gives her the drive to continue the work she does.
In Amber's current role, she strives to provide an unforgettable candidate experience for the alumni of Year Up through program development, and shares, "I know that there is no single one-size-fits-all approach when coaching, guiding, and providing service to young adults. I'm excited that my role allows me to find the best ways to serve our talent and ensure that we're adapting to their needs as we go."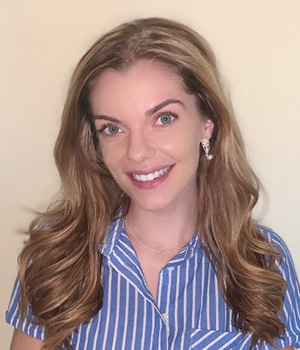 Alyssa Sweet
Talent and Account Manager
Alyssa motivates, coaches, and supports our amazing talent each day as a Talent and Account Manager. Alyssa's passion for placement and coaching began while interviewing for a job at a staffing company. They immediately saw a spark in her, so they hired her on the spot to learn recruiting, and Alyssa was hooked!
Alyssa's discernment skills and natural curiosity, along with her work ethic of 'do what it takes' fit well with YUPRO's mission, as Alyssa serves as a role model for her talent on assignment. They respond well to Alyssa's motivational tips, and she works diligently to always provide encouragement as they apply those tips.
Alyssa shares, "Working toward a social mission not only continuously holds us accountable, but also allows us to do something very magical, to create a positive change in someone's life."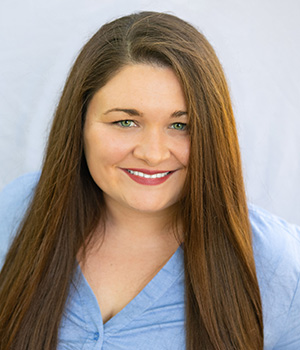 Elizabeth Durigan
Coaching and Curriculum Manager
Elizabeth brings her experience in human resources and higher education to the design and implementation of our coaching programs as our Coaching and Curriculum Manager. Prior to joining YUPRO, Elizabeth coordinated university alumni relations and corporate partnership outreach. In addition, she held the role of teaching assistant for undergraduate and graduate business classes. It was in this role that Elizabeth she saw firsthand the importance of inspiring young adults in an educational environment. Elizabeth knew she wanted to create high-quality curriculum for professional development, which she gets to shape every day at YUPRO. Elizabeth is driven by a desire build a strong workforce that is a better, and a more inclusive environment for everyone.
Elizabeth shares: "I believe that we should all strive to be the change we wish to see in the world, and I want to see a workforce where everyone has the chance to participate and reach their full potential. Through our work in coaching and placement, we can help to bridge the gap between talent and opportunity in a meaningful way."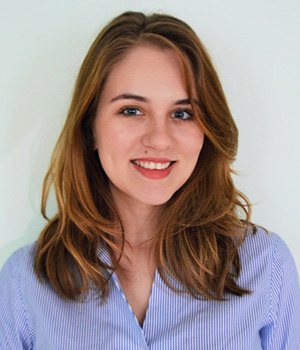 Anastasia Koshik
Talent and Account Manager
Anastasia began her career search out of school in Human Resources and found a home at our parent company, Year Up, Inc. as a member of the Internship Services team. Here she found both a connection and passion for the underserved as she was directly connected to opportunity youth interns supporting their success and building their confidence. Anastasia discovered a sense of fulfillment and pride immediately because she realized she is now part of a movement that is bigger than herself. Every day, she experienced the impact of her role with the young adults she served.
Through her Year Up connections, Anastasia was highly recommended to YUPRO to continue her meaningful work. As the newest member to our team as a YUPRO Talent & Account Manager, she is excited about her next career step in building her skills as a Certified Coach and client relationship key contact as she continues to serve our talent and close the Opportunity Divide. Anastasia is committed to supporting our Opportunity Talent every day and is excited to continue the Year Up mission in this new role.
Anastasia's favorite saying from her days at Year Up is Lift While You Climb. "When I look back at my own journey, I realize I would not be where I am today if it weren't for the people who noticed my work, advocated for my skills, and extended a hand. I truly appreciate the individuals who lifted me up, and I aim to do the same for others."